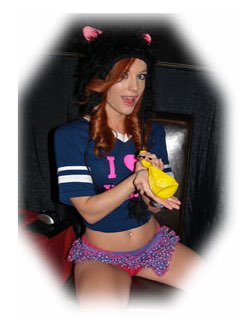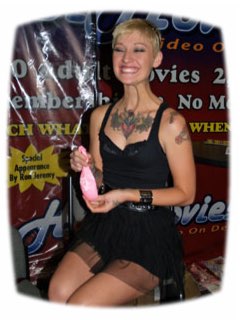 "Vegas Girls 2011: Climax 6"
It is simply unbelievable on how may girls we were able to blow to pop for us. We definitely had a happening booth. You all know the drill. More lovely girls from Las Vegas popping our huge balloons for your enjoyment. We stand at our booth and look for cute girls that we think have a sense of adventure and want to make some "noise". When we see a possible candidate, we flag her down and ask her if she wants to have some fun with us. We let her choose the color balloon she wants and then tell her to start blowing and don't stop until there is a big boom that rocks the hall. Sometimes, however, we don't even need to ask because they here the booms and come running to us wanting to make their own noise. In our latest video we managed to fit in 18 girls different girls. This is a must for your balloon videos collection. Click on the film reel below for a sample clip from the video.

To download the DVD over FTP, please read our FAQ or email fnmjd@voicenet.com for setup and instructions.



$45.00 (DVD)

59 minutes,


Extras include 962 pictures for your TV/PC , deleted scenes and trailers, .


$45.00 (HD)

59 minutes,


Movie only download.

You need Quicktime Pro to save the preview. If you don't have the pro version, but still want to save the movie, email me and I will be happy to email it to you.
Sample
Clip