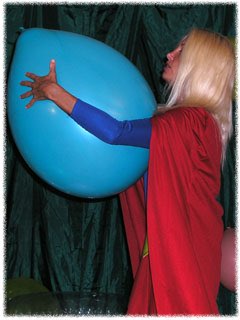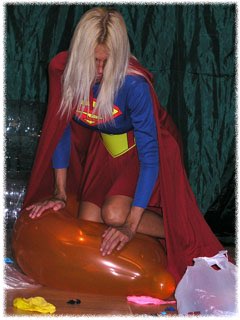 "Super Suzy vs The Balloons"
Evil Embarks...

Suzy lang, the pulitzer Prize awarding wining reporter from the Major Metropolitan newspaper, Looner Times, returns home from covering the latest political convention. Upon her arrival she discovers that the balloons dropped at the convention have followed her home and staged a major invasion. Alone, she can not hold off the major attack. Struggles as she may, she soon realizes this is a job for...Super Suzy!!!. Click on the film reel below for a sample clip from the video.


To download the DVD over FTP, please read our FAQ or email fnmjd@voicenet.com for setup and instructions.



$40.00 (DVD)

62 minutes,


Extras include 190 pictures for your TV/PC , 30 chapters and trailers, .

You need Quicktime Pro to save the preview. If you don't have the pro version, but still want to save the movie, email me and I will be happy to email it to you.
Sample
Clip